Greetings Uncorked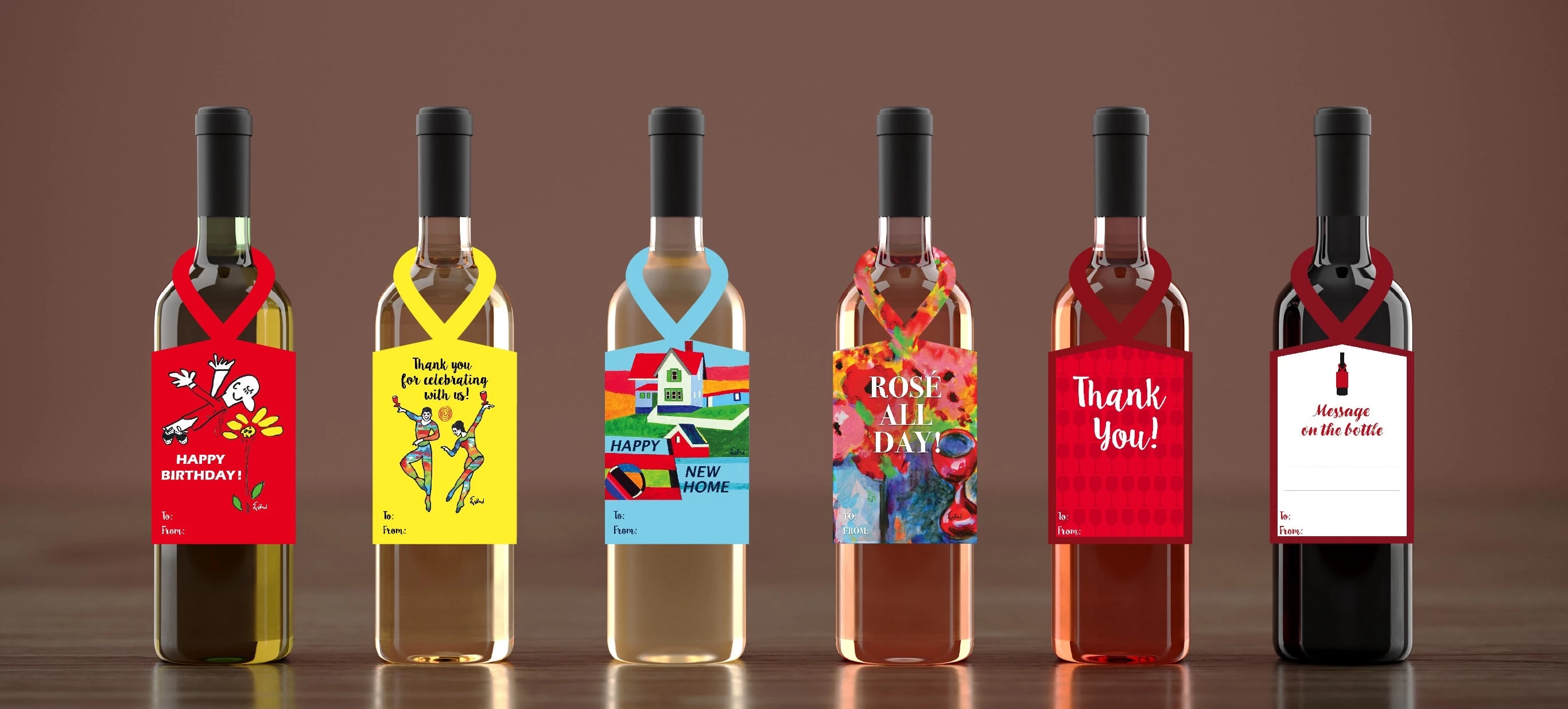 The place where the joy of giving begins with our greeting cards for wine and spirits gifting. Wine & Spirits Gift Tags for Every Occasion. Pair a gifted bottle with an excellent greeting tag from our collection of unique designs. Celebrating every special
USE ON ANY BOTTLE
Don't stop at wine!
Greetings Uncorked tags will
make your bottle stand out in
a large group of gifts.
FOR ANY OCCASION
Happy Birthday, Cheers,
Love You Madly, Thank You,
Friendship Forever, Congratulations, Happy Holidays and more…
COLLECT THEM ALL
The tags are collectible and special because many of them feature amazing art by famous artists.
KEEP A SOUVENIR
Remove the collar to create a keepsake card. Greetings Uncorked tags evoke happy memories.
Featured Artist – Wayne Ensrud
His beautiful tags for Greetings Uncorked are exclusive and collectable. Wayne Ensrud is internationally known as "Artist to the Wine World" due to his extensive creation of over 2,000 original wine art paintings that have been acquired by private and corporate collectors worldwide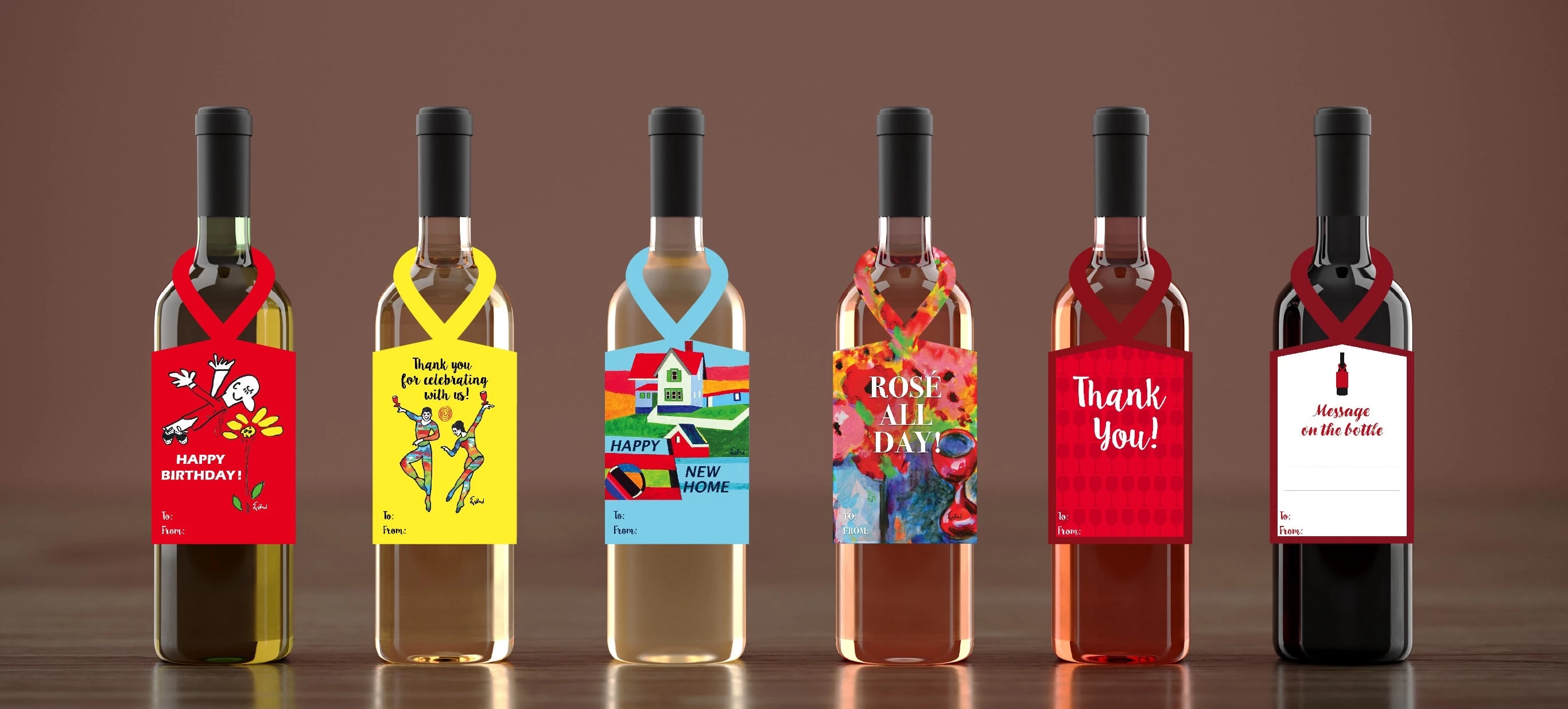 Many celebratory messages and designs to choose from:

Quantities and prices – Mix and Match for Discounts
The price discounts apply to total quantity ordered - order all of one item or any mix of all items. (Based on Total Quantities)
Prices on quantity:
1 - 5 tags: $2.69 each
6 - 10 tags : $2.65 each
11 - 15 tags : $2.50 each
16 - 25 tags : $2.45 each
26 tags + : $2.40 each